Campus Information
We are waiving our application fee thru April 30th, apply today!
55 YEARS

OF AUTOMOTIVE CAREER TRAINING EXCELLENCE

Lincoln Tech's Philadelphia campus offers Automotive Technology career training. Train with ASE-certified instructors who will guide you through the inner workings of engines, parts, fuel and emissions systems, drivability issues, diagnostics, airbag diagnosis, transmissions, drive lines and more.

Lincoln's Philadelphia, PA campus offers:
Student-oriented Financial Aid* department.
Access to amenities you need such as computer rooms and labs.
Career Services representatives with industry connections to help you get connected to the right job.
Audi of America, Inc Partnership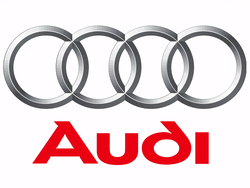 Lincoln's Philadelphia campus boasts a partnership with Audi of America, Inc.— giving you the unique opportunity to train on manufacturer-specific technology from one of the most prestigious car companies worldwide!
Pep Boys/Icahn Partnership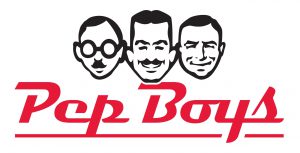 Lincoln Tech's automotive campuses around the country regularly provide local Pep Boys locations with trained and skilled technicians. Pep Boys parent company Icahn Automotive recently unveiled a sponsored classroom and branded hallway at Lincoln Tech's Philadelphia campus. The unveiling came as Icahn Automotive, which also owns service networks AAMCO and Precision Tune Auto Care, launches its "Race to 2026," an initiative to drive interest and enrollment in career-focused training programs like those offered at Lincoln Tech – leading to a wider pool of applicants for technician positions, and increasing post-graduation career opportunities for Lincoln Tech students.
Fill out the form on this page today to learn more about our Philadelphia, PA campus and the programs available.
*Financial aid is available to those students who qualify.
Lincoln Tech's COVID-19 Response
We are temporarily transitioning to online instruction to align with safety precautions recommended by the CDC. Our representatives and campuses remain open and available, unless circumstances warrant otherwise. We will continue to monitor the situation as it unfolds. Please see the latest updates here. 
Training Available at Philadelphia, PA
Student Testimonial
"Lincoln Tech definitely gives you the most hands-on, real-time training. The instructors are all out in the field, experienced. That relays back into your profession and to what you should be doing."
Paul Apap | Automotive Graduate
Lincoln has over 20 campuses across the United States, each featuring select programs.
Our representatives will walk you through the admissions process to get you everything you need to get started.
This year Lincoln schools are awarding over $14 million in grants and scholarships to qualified students nationally.